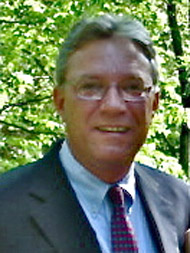 Robert Southwick
Associate Dean for Alliance Development,
Mount Sinai School of Medicine
United States
A native of Poughkeepsie, New York, Robert Southwick is a graduate of the State University of New York at Albany and Columbia University's School of Public Health.
Always wanting to be a public health official in an urban medical facility, Mr. Southwick has spent his entire professional career at Mount Sinai Medical Center in New York City, where he has held a variety of progressively responsible positions. His current position is Associate Dean for Alliance Development, in which he oversees the development and management of business, clinical and academic relationships between Mount Sinai and the members of the Mount Sinai Health System. This Health System is among the nation's largest, comprised of 16 hospitals, 6 nursing homes and 7 physician practices in New York City and throughout the metropolitan area.
Founded 150 years ago, Mount Sinai boasts an NIH ranking of 18th in the country, and prides itself in being the first in research, first in education and first in patient care. With a staff of nearly 2,200 attending physicians, 1,700 full-time faculty, 700 residents and fellows, 3,800 medical students and 1,800 RNs, the Mount Sinai network has 1,200 beds and provides an extraordinary 326,000 inpatient days, 418,000 outpatient visits and 80,000 emergency room visits per year.
Mr. Southwick has a singular knowledge of health care delivery systems and extensive contacts with executive and clinical leadership at health care organizations in the greater New York area, and indeed nation-wide, and he serves on the Board of Directors of Medical Missions for Children, the Advisory Board of Health Advocates for Older People, and the Community Leadership Board of Terence Cardinal Cooke Health Care Center.
Married to his childhood sweetheart MaryAnn, they are the proud parents of two daughters, one of whom works for the Dean of Global Medicine at Mount Sinai. Mr. Southwick's achievements as an educator, clinician and administrator have earned him a prominent place among the national leaders of academic medicine, and it's our privilege to have him on the 911 FUND International Advisory Board.