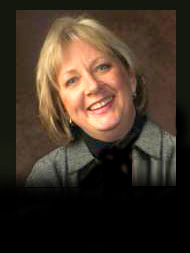 Elaine Osborn
American Airlines/Airline Ambassadors
United States
Originally from Alabama, Elaine Osborn joined American Airlines as a Flight Attendant in 1976. Having worked for the past 25 years in their international division, she has traveled to every continent; has lived in Dallas, Chicago, Mexico City and El Salvador; has worked is Ecuador, El Salvador and Guatemala; and has lead relief efforts in Thailand and Mississippi after Hurricane Katrina.

Having always believed that global travel and embracing different cultures is key to personal enrichment, she is irrevocably committed to finding ways to making a difference in the lives of those less fortunate, which has become her heart's focus. Volunteerism had always been important to her, and in 1997 she joined Airline Ambassadors International (AAI), being instrumental in expanding their humanitarian work through the efforts of dedicated volunteers. Having long served as National Coordinator and Youth Program Director within AAI, she also serves as a board member of the Good Shepherd Episcopal Church of Dallas, is a team leader for Girls Scouts of North Texas, has had countless special assignments in the American Airlines training department, and serves in key volunteer positions with several other charities.

Elaine Osborn is an alumni of the University of Memphis, and bring decades of international volunteerism and humanitarian service to the 911 FUND.