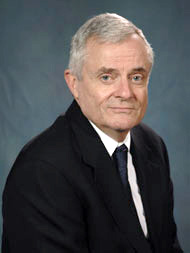 Gerard McCarty
Director of Emergency Management, Port Authority of New York & New Jersey
United States
Gerard McCarty joined the NYC Police Department in 1973. Serving in many uniform and undercover capacities, he received 20 citations for actions while in the performance of his duty.
In 1995 McCarty was detailed to the NYC Mayor's Office of Operations and served as liaison to the Office of Emergency Management (OEM). The following year, McCarty became OEM Chief of Staff, then Deputy Director of Field Operations and Special Operations, where he served as either Incident Commander or On-Scene Coordinator for countless major emergencies within and outside of NYC.
Between 1996 to 1999 McCarty also served as Disaster Relief Coordinator for the Mayor's Office and was responsible for the collection and delivery of over 100 million tons of food and medical supplies.
In 1999 McCarty became Branch Chief in the Federal Emergency Management Agency (FEMA) where he oversaw the regional operations during Y2K, Hurricane Lenny, Operation Sail 2000, the UN Millennium Assembly, and the World Economic Forum.
In 2000, he served as US Department of State liaison to the Dominican Republic's Civil Defense during Hurricane Debby to provide technical assistance. He subsequently assisted Guatemala, Nicaragua, Honduras, El Salvador, Haiti and the Dominican Republic in the development of a national plan for emergency response as well as on the design and construction of Emergency Operation Centers.
During the 2001 attacks on the World Trade Center, McCarty served as the FEMA representative to NYC OEM where he was responsible for coordinating federal recovery efforts by forming the Infrastructure Recovery Work Group, which represented all private and public agencies at the city, state and federal level.
In direct response to his performance during these events, McCarty was chosen as Division Director, National Preparedness Division and assigned as the Acting Division Director, Readiness, Response and Recovery for FEMA Region 2.
In 2004, McCarty joined the Port Authority of NY & NJ as General Manager, Emergency Management Section Operations and Emergency Management
Gerard McCarty has a BA in Criminal Justice and a Master's degree in Public Administration.