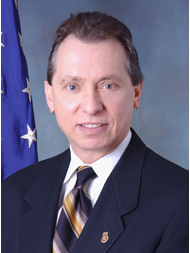 Dr. Stephan Hittmann
President, 911 FUND
United States
A native New Yorker, Stephan Hittmann has devoted his entire career to urban, national and international service. Having served for many years as Executive Director and Chief Learning Officer in the Fire Department of the City of New York (FDNY), his responsibility was fourfold, namely:
• To oversee all training and education for the Department's 16,000 uniform and civilian personnel;
• To build a culture of personal excellence through continuing education;
• To link the completion of educational programs to promotion; and
• To equip all personnel with the skills they need to enter the post-service phase of their careers.
Serving in a strategic leadership position within the world's premier fire department during its most difficult and challenging time as a result of the tragic events of September 11th , 2001, Dr. Hittmann was responsible for helping to rebuild the spirit and resource of FDNY, while continuing its tradition of providing the highest level of fire protection and pre-hospital emergency medical services.
After 35 years of FDNY and public service, Dr. Hittmann became President of the 911 FUND, now devoting his efforts to providing training, apparatus and related equipment to first responders domestically and world-wide.