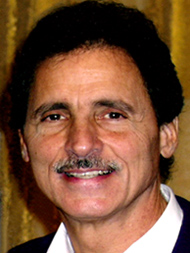 Barry Feinman
Executive Director &
Founder of Jezreel International.
Barry Feinman began his career as a store-owner and entrepreneur businessman. Inspired to become an ordained Messianic Rabbi, for the past 16 years Rabbi Feinman has pastored a congregation and served as Executive Director and inspirational leader of Jezreel International, a faith-based non-profit international humanitarian organization that provides desperately-needed aid to poor and needy communities on a global basis. Since 1996, Jezreel has provided millions of dollars of aid to over 30 countries, as well as to domestic ministries and organizations throughout the United States.
Among the types of support provided by Jezreel are food, water, medical and hospital supplies, personal care and hygiene products, furniture, paper products, building and cleaning supplies, diapers, toys and clothing. In the days after the devastation caused by Hurricane Katrina, Jezreel provided seven tractor trailers full of humanitarian supplies sent to some of the most devastated coastal areas.
Jezreel also works to support victims of terrorism, wars or natural disasters, and for nearly 15 years has worked with countless local charitable organizations in support of rescue missions, crisis pregnancy care centers, abused women and children's shelters, hospitals and clinics, soup kitchens, shelters for battered women, drug addicts and alcoholics, inner-city ministries and veteran's relief organizations. Jezreel is a partnering member of TECHMD, a network of international humanitarian aid organizations that serves as an excellent resource for products and information.
Jezreel is now working with the 911 FUND and in the past two years alone has shipped firefighting equipment and medical supplies to Argentina, Haiti, Mexico and Paraguay.
Barry and his beautiful wife Toni have 3 children and 3 grandchildren.